Like Fond du Lac Audubon on
Facebook
, Like
Wisconsin Audubon
on Facebook

SPRING 2015 NEWSLETTER and other Audubon newsletters now available
click here
Urgent message from Wisconsin League of Conservation Voters
:
Governor Walker's proposed budget aims to freeze land protection efforts, undermine science, further politicize natural resource management, and more.
link here
Butterflies of Fond du Lac County

Wednesday, May 13, 7 pm
MPTC, Room O-102
Mike Reese, Educator and Botanist, has explored Wisconsin's natural areas with his camera in pursuit of butterflies for over 25 years. Mike has been the moderator for the sighting pages of the North American Butterfly Association since 2001 and has written a regular article for their American Butterflies quarterly magazine for over a decade. Mike makes extensive information about Wisconsin butterflies, tiger beetles, and robber flies available online at his website
wisconsinbutterflies.org
, as well as via a Wisconsin butterfly app for the iPhone, iPod touch, or iPad. His photos have occurred in over a dozen field guides. In retirement, he is the Director of Volunteers for the second Wisconsin Breeding Bird Atlas with the Wisconsin Society of Ornithology.


Gottfried Prairie and Arboretum Presents Native Landscaping

May 20
Do you know how native landscaping got its start? The Gottfried Prairie and Arboretum will host a historical overview of native landscaping from Jens Jensen's pioneering work to contemporary landscape applications on May 20th at 7PM in Room UC114 at UW-Fond du Lac, 400 University Drive, Fond du Lac.

The presentation will be led by Stephen McCarthy, a landscape architect who has focused on native landscape restoration for the past 37 years. McCarthy will give you a closer look at some of the projects that Jens Jensen designed, discuss Jensen's role in early conservation efforts, and learn about his folk school, The Clearing. Jens Jensen was at the forefront of the Prairie School landscape movement which emphasized the use of native plants in artistically designed settings inspired by nature.
Reservations are not required for this FREE program. The Gottfried Prairie and Arboretum's monthly environmental education classes are sponsored by the Fond du Lac Area Foundation, Grande Cheese, Master Gardeners Association of Fond du Lac County, Consultants Lab, WE Energies, and UW Fond du Lac. For more information, check out the Gottfried Prairie and Arboretum's website at
http://gottfriedprairiearboretum.org
/.
The mission of the Gottfried Prairie and Arboretum is to create, manage, preserve, and promote the restored prairie and representative plant communities for education, wildlife habitat, and public enjoyment.


Field Trip -- Terrell's Island Habitat Restoration Area
Saturday, May 23, 7:30 to 11:30 am
Lake Butte des Morts
Explore these nesting islands as you walk along a 3.8-mile breakwall with a member of Lake Butte des Morts Conservation Club. The property, located on the south shore of Lake Butte des Morts near the mouth of the Fox River, consists of cattail marsh and wet meadow. This wetland conservation project was created in 1994 to preserve and restore valuable watershed habitat along the shores of the lake. Nesting birds include terns, pelicans, cormorants, egrets, and herons. Hear about desirable and undesirable nesting species and the restoration efforts from our guide. Dress for the weather, and wear shoes for walking on crushed gravel. Bring binoculars and camera. For more information on Terrell's Island see
http://www.bdmcc.org/
and

http://www.wisconsinoutdoorfun.com
. Meet at the southwest corner of Menard's parking lot at 7:30 am.

Help the Birds – Pull Garlic Mustard

Watching spring migration is fun and most of us want to be out birding! But please consider volunteering some time to save our wild areas from the spread of invasive garlic mustard. Our help is needed to preserve vital habitat for wild birds.
No experience is necessary and joining us for a session will teach you to identify the plant. Then when you are out birding and find a patch of garlic mustard, you can help by pulling the plants.
Peebles Trail
Sessions on the Peebles Trail will be from 9 – 11 am.
Session 1:

Saturday, May 2; Tuesday, May 5; Thursday, May 7

Meet on Prairie Road about ¼ mile south of Winnebago Drive on the Peebles Trail.
Session 2:

Sunday, May 17; Saturday, May 23; Saturday, May 30

Meet on Hwy K about ⅓ mile south of Winnebago Drive on the Peebles Trail.
High Cliff State Park

Saturday, May 16,1 – 3 pm

Meet by the General Store (Special event for Geo Cachers – Cache In, Trash Out)
Bring garden gloves. Wear long pants and work shoes. Cancelled in the event of steady rain. For more information, call 920-922-7931 or email
dianahbeck@gmail.com
The Rusty Blackbird--Spring Migration Blitz

The Rusty Blackbird (Euphagus carolinus) is a widespread North American species that has shown chronic long-term and acute short-term population declines, based both on breeding season and wintering ground surveys. Rusty Blackbirds are ecologically distinct from other blackbirds, depending upon boreal wetlands for breeding and bottomland wooded-wetlands for wintering.

The Spring Migration Blitz challenges birders to go forth and seek the Rusty Blackbird during its spring migration northward!
Info
Wisconsin Breeding Bird Atlas eBird portal
Have you observed a Great Horned Owl on a nest already this year? How about an incubating Bald Eagle? Prairie-chickens dancing? Ravens nest building? With the Wisconsin Breeding Bird Atlas eBird portal now live (
http://ebird.org/content/atlaswi/
) this is your chance to contribute the project's first field data by entering these sightings and other early-season breeding behaviors.

To assist you we've developed the following step-by-step tutorial for entering Incidental observations such as those often made early in the year before prime atlasing season begins.


http://ebird.org/content/atlaswi/news/atlas-data-entry-101-incidental-observations/


Look for additional tutorials on Traveling counts, complete checklists, and other atlas topics in the weeks and months ahead!

Ryan Brady
WBCI Bird Monitoring Coordinator - Bureau of Wildlife Management
Wisconsin Department of Natural Resources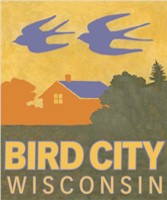 more info on Bird City
here
Explore the world of birds with
Audubon's
completely re-imagined website:
www.audubon.org
. You'll find the stunning photographs that you've come to expect from Audubon magazine along with a wealth of web-exclusive material.

http://www.audubonaction.org/site/MessageViewer?em_id=51561.0
Thank You to Photographers

See the beautiful work of photographers Elizabeth A.
W. Ahlborn
facebook.com/elizabethahlbornphotography
,
Gretchen Steele
www.steelephotoservices.com
, and Joel
Nisleit
joelnisleitphotography.com
in our newsletter, and
visit them online to see more of their photography!
Membership Renewal
Support the Fond du Lac County Audubon Society by renewing through our local chapter.
Click here
.


Go Green – Sign up for e-News
Be the first to get your Audubon newsletter and save trees. Sign up for the Audubon newsletter via email. Contact
webmaster@fdlaudubon.org
.