Like Fond du Lac Audubon on
Facebook
, Like
Wisconsin Audubon
on Facebook


Winter 2015-6 NEWSLETTER and other Audubon newsletters now available
click here
Snowshoe Saturday at Kiekhaefer Park
Conditions were excellent for 60 snowshoers enjoying the interesting trails of Kiekhaefer Park. Thanks to Dave Haase and Attitude Sports for providing 26 pair of demo snowshoes. Pictured above are just some of the survivors.
Bring Back the Pollinators
Wednesday, February 10

What can you do to help pollinators? Carrie Caselton Lowe, an ecologist and organic farmer, presented fascinating information from the
Xerces Society
. (click for links)
Backyard Bird Count, February 12–15

The time has come to help again with the Great
Backyard Bird Count. Google Great Backyard Bird
Count or go to
gbbc.birdcount.org
. The more data
coming from all of us helps the researchers. You only
need to do a minimum of 15 minutes on one of
the days and then enter your observations. Or you
can make multiple observations on all of the days.
All of this can be done from inside the warmth of
your home. Any beginners will find help with bird
identification on the website. Mark your calendar
now and help in the research.
Birding in Wisconsin

Wednesday, March 9, 7 pm
MPTC, Room O-104
Find out about the best local places to enjoy
your birding experiences and what birds you
may find there. Spring also offers both beginning
and experienced birders the opportunity to bird
together on one of the many organized bird
counts, festivals or conventions.


Organic Gardening and Farming

Wednesday, April 13, 7 pm
MPTC, Room O-104
Nicole from The Good Earth Farm will share
information on the basics of growing organically.
Kettle Moraine Northern Unit
Winter Programs
link
From the Chapter President:

State wide opportunities from
The Natural Resources Foundation of Wisconsin

--offering great winter/early spring trips to benefit the Bird Protection Fund. You do not have to be an NRF member to attend, but if you become a member you can take advantage of over twenty other birding trips this year. (To join, visit
www.wisconservation.org
)

Northwoods Birding with Cleopatra and the Stilts (Tom Prestby, Cynthia Bridge and Quentin Yoerger)

Saturday, Feb. 20, 7 a.m. to 5 p.m.
Cost: $40
Join "Cleopatra and the Stilts" of the Great Wisconsin Birdathon for birding in the Northwoods! Birding the Northwoods in winter is always exciting--the birds are hard to find, but the birds you do find are often special. On this trip we hope to find gray jay, boreal chickadee and possibly spruce grouse or black-backed woodpecker. We may also see some of the "winter finches" including evening grosbeak, redpolls, and crossbills, and some winter fruit-eating birds such as bohemian waxwing and pine grosbeak. We will focus on the forest roads and some of the towns in the beautiful area of the Wisconsin River headwaters between Three Lakes and Eagle River on this day trip.


Spring Migration: Waterfowl Ecology and Conservation, with Jeb Barzen and Jim Nissen

Friday, April 1, 7 a.m. to 12 p.m.
Cost: $50
We will be birding along the Mississippi River between La Crosse, Wisconsin and Lansing, Iowa during peak waterfowl migration. Eagles and other raptors should also be abundant. Our goal is to teach about the ecology of waterfowl during spring migration and what conservation efforts are needed (and being implemented) on their behalf. Jim Nissen is the retired refuge manager for the Upper Mississippi River National Wildlife Refuge, so you will learn about the challenges and successes of conservation in a waterway that is critical to waterfowl, barge navigation and municipal use. Jeb Barzen has spent a career studying cranes and waterfowl and did graduate work focused on the spring migration ecology of canvasbacks.

Register for a winter birding trip at
http://tinyurl.com/j3x4apo


Participants will receive trip information (where to meet, what to bring, etc.) by e-mail the week before the trip.

Looking forward to birding with you!

Diane Packett
Great Wisconsin Birdathon Coordinator
Diane.Packett@wisconsin.gov
920-219-2587 (mobile)

Wisconsin Wildlife Phenology Calendar
The price of the 2016 Wisconsin Wildlife Phenology Calendar was just reduced to $9.95. Now that PowerBall is cashed out, take the $10 you had set aside and put it toward something with a guaranteed return. You have a 100% chance of getting great wildlife photography, weekly phenology updates and educational sidebars written by leading state ecologists*. Yes, even you can hit the jackpot. Order now while supplies last.

The calendar project is a collaboration between the UW Environmental Resources Center, Aldo Leopold Foundation, WI-NRCS and Wisconsin Breeding Bird Atlas planning team. Calendars are available through the UW-Extension Learning Store.

Visit wiphenology.com for details.

*Staff mathematicians were not consulted prior to sending.

Order Now!

wiphenology.com

For over a decade, the Wisconsin Wildlife Phenology Calendar has been delighting Midwesterners with its stunning photography, insights from leading authorities on state ecology, and of course, phenology milestones based on Aldo Leopold's pioneering work.
Save a Tree

Please consider receiving this newsletter via email.
Contact
webmaster@fdlAudubon.org
Renew Your Membership

Please support Audubon with your membership.
See the options at the left and mail in the form.
Wisconsin Breeding Bird Atlas eBird portal
Have you observed a Great Horned Owl on a nest already this year? How about an incubating Bald Eagle? Prairie-chickens dancing? Ravens nest building? With the Wisconsin Breeding Bird Atlas eBird portal now live (
http://ebird.org/content/atlaswi/
) this is your chance to contribute the project's first field data by entering these sightings and other early-season breeding behaviors.

To assist you we've developed the following step-by-step tutorial for entering Incidental observations such as those often made early in the year before prime atlasing season begins.


http://ebird.org/content/atlaswi/news/atlas-data-entry-101-incidental-observations/


Look for additional tutorials on Traveling counts, complete checklists, and other atlas topics in the weeks and months ahead!

Ryan Brady
WBCI Bird Monitoring Coordinator - Bureau of Wildlife Management
Wisconsin Department of Natural Resources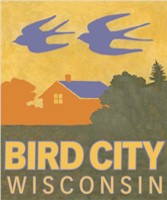 more info on Bird City
here
Explore the world of birds with
Audubon's
completely re-imagined website:
www.audubon.org
. You'll find the stunning photographs that you've come to expect from Audubon magazine along with a wealth of web-exclusive material.

http://www.audubonaction.org/site/MessageViewer?em_id=51561.0
Thank You to Photographers

See the beautiful work of photographers Elizabeth A.
W. Ahlborn
facebook.com/elizabethahlbornphotography
,
Gretchen Steele
www.steelephotoservices.com
, and Joel
Nisleit
joelnisleitphotography.com
in our newsletter, and
visit them online to see more of their photography!
Membership Renewal
Support the Fond du Lac County Audubon Society by renewing through our local chapter.
Click here
.


Go Green – Sign up for e-News
Be the first to get your Audubon newsletter and save trees. Sign up for the Audubon newsletter via email. Contact
webmaster@fdlaudubon.org
.