Like Fond du Lac Audubon on
Facebook
, Like
Wisconsin Audubon
on Facebook

Fall 2015 NEWSLETTER and other Audubon newsletters now available
click here
Annual Audubon Bird Seed Sale

Order in advance by September 21; limited amount for drive-up
purchase. Our high quality mixes do not contain fillers.
Info Here
Wednesday, September 9, 5 pm

Wild Feast Potluck and Edible Insects
Lakeside Park, Denevue Creek Shelter
Our season kicks off with a potluck. Participants
bring a dish made from wild plants, although
conventional food is fine, too. A short
presentation will be given on eating insects.
There will be a couple of entrées that include
insects, giving you a chance to taste some insect
food if you are willing and adventurous.


Sat. and Sun., September 19 & 20, 7 am

Jaeger Festival
Superior
We will set up an area with a spotting scope to
enchance views of these gull-like birds and other
migrants.
AmySheldon3870@yahoo.com
Saturday, October 3, 9 am–noon

Bird Seed Sale
Stuart's Landscaping, N7820 Lakeshore Drive
Order in advance; limited amount for drive-up
purchase.
143dance@charter.net

Order form
here
Tues., Oct. 6 and Wed., Oct. 21, 7:15 pm

Saw-whet Owl Banding
Linwood Springs Research Station
Stevens Point
Learn about and see these owls up close
and be part of their release. $15.

AmySheldon3870@yahoo.com
Saturday, October 10, 10 – 11 am

A FUN FAMILY PROGRAM
LIVE Birds of Prey
Theisen Middle School Auditorium
See live birds including owls, red-tailed hawk,
American kestrel, or peregrine falcons. Discover
how unique eyesight, hearing, and flight
adaptations of raptors make them successful
hunters.
AvesWildlife.org
Sunday, October 11, 6 am – 7 pm

The Big Sit
Lakeside Park, Fond du Lac
Tally the birds you see in a specific amount of
time. Pledges are solicited before the event.
This is a great fundraiser and contribution to
citizen science that is taking place
worldwide.

AmySheldon3870@yahoo.com
Saturday, October 17, 9 am to 1 pm

Lizard Mound County Park
West Bend area

Lizard Mound Park offers one of the largest
and most diverse groups of effigy mounds
in Wisconsin. Join Dwight Weiser and Glen
Oechsner for a tour of the 26 mounds.

Stetter@Centurytel.net
Jaegerfestival
Superior Wisconsin
Sept 18th and 20th


This trip is in conjunction with the Wisconsin ornithology field trip. Jaegers are large gull like birds who derive their name from the German word Hunter. This fits their swift aerial killing style. We will meet at Wisconsin point beach both days at 7 a.m. We will set up a little area with spotting scope to enchance views of the Jaeger's, possibly all three? (long-tailed, Pomarine and parasitic). Many migrants should also be moving through and we will hunt for unusual gulls. Bring warm clothes, as the weather can be chilly. Also food for the gulls, such as stale bread, will increase our luck.
For more details Contact Amy Sheldon
amysheldon3870@yahoo.com
From the Chapter President:

5 billion birds need half of North America's boreal forest protected for critical nesting ground. Sign the endorsement at:


http://BorealBirdsNeedHalf.org/


And #chirpup to spread the news!
Save a Tree

Please consider receiving this newsletter via email.
Contact
webmaster@fdlAudubon.org
Renew Your Membership

Please support Audubon with your membership.
See the options at the left and mail in the form.

Bird Seed Sale

The Audubon annual bird seed sale will be Saturday,
October 3. Stock up on quality seed and attract
birds to your feeders!
Wisconsin Breeding Bird Atlas eBird portal
Have you observed a Great Horned Owl on a nest already this year? How about an incubating Bald Eagle? Prairie-chickens dancing? Ravens nest building? With the Wisconsin Breeding Bird Atlas eBird portal now live (
http://ebird.org/content/atlaswi/
) this is your chance to contribute the project's first field data by entering these sightings and other early-season breeding behaviors.

To assist you we've developed the following step-by-step tutorial for entering Incidental observations such as those often made early in the year before prime atlasing season begins.


http://ebird.org/content/atlaswi/news/atlas-data-entry-101-incidental-observations/


Look for additional tutorials on Traveling counts, complete checklists, and other atlas topics in the weeks and months ahead!

Ryan Brady
WBCI Bird Monitoring Coordinator - Bureau of Wildlife Management
Wisconsin Department of Natural Resources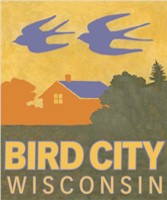 more info on Bird City
here
Explore the world of birds with
Audubon's
completely re-imagined website:
www.audubon.org
. You'll find the stunning photographs that you've come to expect from Audubon magazine along with a wealth of web-exclusive material.

http://www.audubonaction.org/site/MessageViewer?em_id=51561.0
Thank You to Photographers

See the beautiful work of photographers Elizabeth A.
W. Ahlborn
facebook.com/elizabethahlbornphotography
,
Gretchen Steele
www.steelephotoservices.com
, and Joel
Nisleit
joelnisleitphotography.com
in our newsletter, and
visit them online to see more of their photography!
Membership Renewal
Support the Fond du Lac County Audubon Society by renewing through our local chapter.
Click here
.


Go Green – Sign up for e-News
Be the first to get your Audubon newsletter and save trees. Sign up for the Audubon newsletter via email. Contact
webmaster@fdlaudubon.org
.